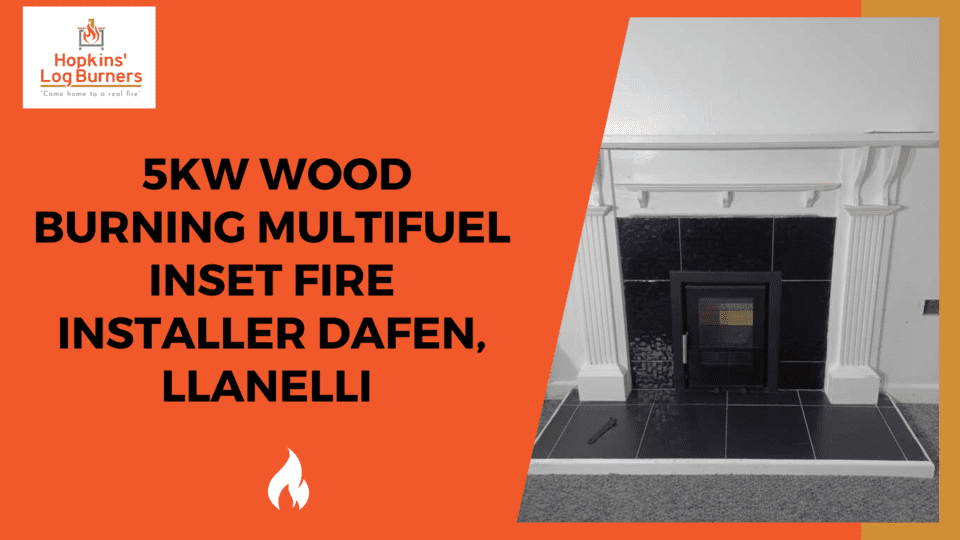 Bringing Sleek Style to a Dafen Home
Situated approximately 3 miles east of Llanelli, the village of Dafen is part of the scenic Llanelli Rural community. Bordering Felinfoel, Bryn, Penceilogi and Pemberton, Dafen provides a peaceful suburban setting.
When a homeowner here sought to update their fireplace, they called upon Hopkins Log Burners' expertise. As specialists in wood burners, multifuel stoves and biomass pellet fires, we welcomed the opportunity to install an elegant inset multifuel fire.
Wood Burning Multifuel Inset Fire Installation Overview
Location: Dafen, Llanelli- Dafen is a village situated approximately 3 miles east of Llanelli in Carmarthenshire, part of the Llanelli Rural community. It borders the villages of Felinfoel, Bryn, Penceilogi, and Pemberton.
Postcode: SA14 8PB
Property Type: Semi-Detached House
Contractor: Hopkins Log Burners specialist Wood burner, multifuel and biomass pellet stove installers
Project: Wood Burning Multifuel Inset Fire Installation
Make of Fire: Ecosy
Model: 1500 Inset
KWH Value: 10kw
Flu Type: Selflex 5″ flexible liner
Bringing Precision and Skill to a Streamlined Installation
Our engineers leveraged their technical prowess to actualise the customer's vision. After lowering the flexible liner down the chimney, we fixed the pot and hanging cowl. The adaptor was then attached and the stove collar fitted. With care, we slid the inset fire into place, leveling and securing it. The liner was lifted and connected to the collar and fire. All internal fire parts were refitted and the chimney sealed.
Key Ecosy 1500 Inset Fire Installation Details
Flexible liner installation with stove adaptor fitting
Precise positioning and levelling of Ecosy 1500 inset fire
Secure collar attachment between liner and fire
Chimney pot cementing and full sealing
Smoke testing of fire and flue for safety
Clean work area left on completion
Our impeccable execution impressed the customer, who loves the modern, minimalist look the inset fire lends their home. They also noted how effectively it heats the open-plan ground floor.
Fire Installation Excellence Achieved for a Discerning Client
Viewing the completed installation, we were proud to have brought the customer's vision to fruition. At Hopkins Log Burners, client satisfaction motivates our pursuit of perfection, regardless of project scope. As leading installers across Llanelli and Carmarthenshire, we are honored to enhance local homes with efficient, beautiful stoves and fires.
Below are images of the completed Ecosy 1500 inset wood burning multifuel fire installation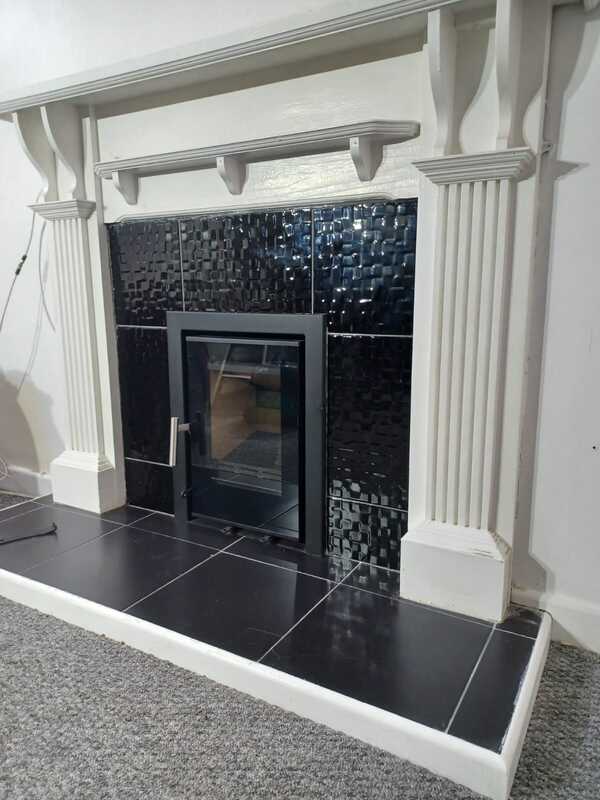 Hopkins Log Burners: Trusted Service Across Llanelli and Carmarthenshire
With over a decade of experience, Hopkins Log Burners is the number one choice for high quality wood burner, multifuel stove and biomass pellet fire installations across Llanelli and throughout Carmarthenshire. From supply to expert fitting, maintenance and repairs, we provide a complete service.
Contact our friendly team today on 07498959603 to discuss transforming your home with an efficient, stylish stove or fire.