Log Burner, Multifuel & Biomass Stoves: Supply, Install, Repair and Servicing Skewen
Neath
Tonna
Resolven
Glynneath
Banwen
Crynant
Seven Sisters
Cadoxton
Bryncoch
Briton Ferry
Cimla
Tonmawr
Pontrhydyfen
Cymmer
Maesteg
Cwmafan
Baglan
Margam
Llandarcy
Dunsley
Broseley
Arada
Hunter
E-cosy
Jotul
Charlton & Jenrick
Chilli Penguin
Tinderbox
Woodpecker
Purefire
Stovax
Log Burners, Multifuel & Biomass Stoves Skewen
At Hopkins Log Burners, our family-owned business brings over a decade of industry expertise to the heart of Skewen, Neath. As your local partner in creating cosy, efficient, and safe heating solutions, we cater to both domestic and commercial clients throughout the South Wales area.
Log Burners, Multifuel Stoves, Biomass Pellet Stoves Installation Specialists
Transform your space with our seamless stove installation services. From the initial site visit to recommending the ideal stove options, we handle every step of the process. Whether you opt for the rustic charm of log burners, the versatility of multifuel stoves, or the eco-friendly appeal of biomass pellet stoves, we ensure a professional installation that aligns with your preferences.
Burners & Stove Maintenance and Servicing
Our commitment goes beyond installation. Trust us for annual services that clean, inspect, and tune up your stoves, ensuring they run efficiently and safely throughout the year.
Comprehensive Burner & Stove Repairs and Parts Replacement
Encountering issues with your stove? Our skilled technicians excel in diagnosing and fixing stove problems. From replacing broken firebricks to fixing door seals, ash pans, and baffle plates, we have you covered.
Mastering Chimney & Flue Installations, Repairs, and Re-Lining
Our expertise extends to chimney work, including installation and lining for stove setups. Count on us for repairs and re-lining of existing chimneys, ensuring your entire system functions seamlessly.
Burner & Stove Refurbishment for Efficiency and Aesthetics
Have an old or inefficient stove? We specialise in refurbishing and restoring stoves to optimal working condition, combining efficiency with a touch of nostalgia.
Expert Advice on Burners, Stoves, Installations, and Regulations
Need help with stove types, installations, or regulations? Our consultancy services provide valuable insights and guidance, ensuring you make informed decisions.
Installing CO Alarms and Securing HETAS Certification
Your safety is paramount. Rely on us for the installation of carbon monoxide alarms as mandated by law. Additionally, our HETAS-certified installers ensure compliance and quality in every stove installation.
Efficient Removals & Proper Disposal Of Your Burner Or Stove
We make parting ways with your old stove a stress-free experience. Our expert technicians ensure a safe and efficient removal process, from disconnecting gas lines to environmentally responsible disposal methods. We take pride in leaving your space spotless, emphasizing both safety and environmental sustainability. 
Distinguished Selection of Superior Stove Accessories
Enhance your heating experience with our carefully selected stove accessories. From efficient stove fans for even heat distribution to stylish log baskets, practical fire tools, and a variety of stove paints, our collection is designed to elevate both functionality and aesthetics.
We prioritise quality and style, ensuring that each accessory contributes to a satisfying and personalized heating experience.
Mastering Flue Installations of All Types
Our engineers, certified by HETAS, specialize in all types of flue installations, from single and insulated twin-wall flues to flexible liners, cowls, and rain caps. Trust us for designs that complement your space.
Partnering with Leading Stove Brands: Dunsley, Broseley, Arada, and More
Experience the quality of renowned stove brands. We work with major makes and models, including Dunsley, Broseley, Arada, Hunter, E-cosy, Jotul, Charlton & Jenrick, Chilli Penguin, Tinderbox, Woodpecker, Purefire, and Stovax.
Hopkins Log Burners: Your #1 Burner & Stove Specialist in Skewen & Neath
Hopkins Log Burners in Skewen, Neath, is your go-to destination for comprehensive stove services. Contact us today to embark on a journey of warmth, efficiency, and unmatched expertise.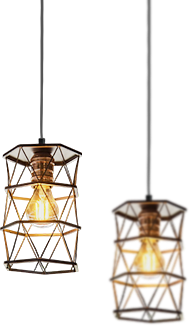 Skewen
is a remarkable location steeped in a vibrant industrial heritage with invaluable historical gems. This thriving village was once a hub of industrial activity, surrounded by several collieries that fueled its growth. Noteworthy industrial sites such as The Crown and Mines Royal Copper Works and the Cheadle and Neath Abbey Ironworks stood proudly in close proximity, bearing testament to their pivotal roles in the region's industrial development. Additionally, the enduring remnants of top-loading blast furnaces at Neath Abbey are captivating reminders of a bygone era. Just south of
Skewen
lies
Llandarcy
, a village of great historical significance as the site of the country's first oil refinery. This pioneering establishment heralded a new era of innovation and progress. Today, the former oil refinery site has undergone an impressive transformation into the urban village of Coed Darcy. This visionary development received the endorsement of the esteemed Prince of Wales Foundation for the Built Environment.