Log Burner, Multifuel & Biomass Stoves: Supply, Install, Repair and Servicing Swansea Valley
Pontardawe
Rhos
Alltwen
Ynysmeudw
Rhyd-Y-Fro
Cwmgors
Gwaun-Cae-Gurwen
Brynamman 
Cwmllynfell
Cwmtwrch
Ystradgynlais
Abercrave
Ystalyfera
Godregraig
Trebanos
Clydach
Glais
Craig-Cefn-Park
Dunsley
Broseley
Arada
Hunter
E-cosy
Jotul
Charlton & Jenrick
Chilli Penguin
Tinderbox
Woodpecker
Purefire
Stovax
Log Burners, Multifuel & Biomass Stoves Swansea Valley
Welcome to Hopkins Log Burners, your trusted partner for top-notch stove services in Swansea Valley. As a family-owned local business boasting over a decade of industry expertise, we take pride in offering comprehensive solutions for both domestic and commercial clients throughout the South Wales area.
Our Commitment to Excellence
At Hopkins Log Burners, we're passionate about bringing warmth and comfort to your space. Our range of services encompasses every aspect of log burners, multifuel stoves, and biomass pellet stoves.
Expert Site Visits for Tailored Stove Solutions
Elevate your home with our expert site visits, where we assess your property to provide tailored advice on the best stove options. Our seasoned experts ensure a comprehensive understanding of your unique needs, offering heating solutions that not only warm your space but also enhance its aesthetic appeal.
HETAS Certified Installations For All Types Log Burners, Multifuel & Biomass Stoves
Gain peace of mind in your home heating with our HETAS Certified Installations. Whether you're eyeing a classic log burner, a versatile multifuel stove, or an eco-friendly biomass option, our certified experts ensure meticulous installations that adhere to the highest industry standards. Trust us to bring warmth and efficiency to your space, providing not just stoves, but reliable and expertly installed heating solutions tailored to your needs.
Precision Installation of Bespoke Mantels and Hearths
Custom mantels and hearths installed to perfection! Our skilled team fits bespoke mantels and stunning hearths in a range of materials including slate, stone, brick, and tile for stunning hearth installations. Elevate your home with our craftsmanship and personalised design, transforming your space into something extraordinary.
Maintenance and Servicing For All Types of Log Burner, Multifuel & Biomass Stoves
Keep your stoves running efficiently and safely with our annual maintenance services. We go beyond mere cleaning, inspecting, and tuning up your stoves. We provide a comprehensive approach when servicing your appliance to ensure optimum performance all year round.
Twin Wall Flue Systems Supplied and Installed.
No chimney? No worries! We specialise in providing and installing custom twin-wall flue systems for diverse homes—houses, bungalows, conservatories, and man caves. Our expert solutions guarantee secure and efficient venting, adding warmth and style to any space.
Swift and Reliable Log Burner, Multifuel & Biomass Stove Repairs and Part Replacement
Facing stove issues? Our experts specialise in swift and effective repairs. Whether it's replacing broken firebricks, door seals, ash pans, or baffle plates, we restore your stove to full functionality.
Stove Refurbishments For Your

Old Log Burners, Multifuel & Biomass Stoves
Revitalise old or inefficient stoves with our refurbishment services. We breathe new life into your equipment, ensuring it functions at its best.
Closed Fireplaces Opened Up
Transform your space with our expert service, reopening fireplaces to their original size. Turn closed-up hearths into charming focal points of warmth. Rely on us to revive your fireplace's character and beauty, fostering a cosy ambiance in your home.
Expert Consultancy Services
Navigating stove types, installations, regulations, or troubleshooting issues – our consultancy services provide you with the knowledge and guidance you need.
Safety First – CO Alarms
Ensuring compliance with regulations, we install carbon monoxide alarms as mandated by law when installing stoves, prioritising your safety.
Quality Guarantedd With HETAS Certified Installers
Rest easy knowing our engineers are HETAS-certified installers, guaranteeing that your stove installations meet the highest standards of safety and quality.
Efficient Removals of Your Old & Outdated Burners & Stoves
When it's time to say goodbye to an old burner or stove, our team ensures safe removal and proper disposal, including the decommissioning of fireplaces.
Quality Stove Accessories
Enhance your stove experience with our range of accessories. From stove fans to log baskets, fire tools, and stove paint – we've got you covered.
Flue Installations and More
Our specialisation extends to all types of flue installations, including single and insulated twin wall flues, flexible liners, cowls, and rain caps, featuring diverse designs to suit your preferences.
Trusted Brands: Quality Stoves For Every Home
Partnering with major stove brands like Dunsley, Broseley, Arada, Hunter, E-cosy, Jotul, Charlton & Jenrick, Chilli Penguin, Tinderbox, Woodpecker, Purefire, and Stovax, we bring you quality and reliability.
Call The #1 Log, Multifuel & Biomass Stove Specialists In The Valley
Choose Hopkins Log Burners in Swansea Valley for unparalleled stove services that combine expertise, dedication, and warmth. Let us bring comfort to your doorstep
Burner & Stove Installations Swansea Valley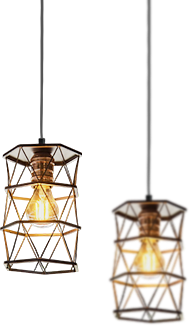 Things to do in Swansea Valley
The Swansea Valley, nestled amidst the breathtaking landscapes of the South Wales Valleys, stretches from the remarkable Brecon Beacons National Park to the coastal beauty of Swansea, where the majestic River Tawe meets the sea. This captivating region spans the City and County of Swansea, Neath Port Talbot County Borough, and Powys, each contributing to its unique charm. Notably, the Lower and Upper Swansea Valley offer distinct experiences, with the former having undergone significant industrialisation during the 19th and 20th centuries.
Within this remarkable valley, you will discover towns and villages that embody its rich heritage and vibrant communities. Clydach, Pontardawe, Ystradgynlais, Ystalyfera, and Abercraf are charming settlements that dot the landscape.
Although the area has been without a rail connection since the discontinuation of passenger services on the Swansea Vale Railway line between Swansea and Brynamman via Ystalyfera in 1952, the Swansea Valley continues to captivate visitors with its natural wonders and cultural treasures.
The Upper Swansea Valley boasts a remarkable attraction known as the Dan yr Ogof Caves, acclaimed as the largest show cave complex in Western Europe. As you journey south of Abercrave, remnants of a once-thriving industrial era greet you, with a history intertwined with coal mining and iron-making. The enduring presence of industrial heritage is a testament to the region's past, with the Swansea Canal, constructed in the late 18th century, serving as a vital lifeline for the burgeoning local industries.