Log Burner, Multifuel & Biomass Stoves: Supply, Install, Repair and Servicing Pontardawe
Pontardawe
Rhos
Alltwen
Ynysmeudw
Rhyd-Y-Fro
Cwmgors
Gwaun-Cae-Gurwen
Brynamman 
Cwmllynfell
Cwmtwrch
Ystradgynlais
Abercrave
Ystalyfera
Godregraig
Trebanos
Clydach
Glais
Craig-Cefn-Park
Dunsley
Broseley
Arada
Hunter
E-cosy
Jotul
Charlton & Jenrick
Chilli Penguin
Tinderbox
Woodpecker
Purefire
Stovax
Log Burners, Multifuel & Biomass Stoves Pontardawe
Welcome to Hopkins Log Burners, where warmth meets expertise! As a family-owned business with over a decade of industry experience, we proudly extend our high-quality services to the picturesque town of Pontardawe in the Swansea Valley. Explore our tailored stove solutions designed to elevate your domestic or commercial space.
Comprehensive Consultation and Installation Of All Types And Models of Log, Multifuel & Biomass Stoves
Embark on a journey to enhanced comfort with our bespoke stove installation services. Our team conducts detailed site visits, offering expert advice on log burners, multifuel stoves, biomass pellet stoves, and wood-burning stoves. From consultation to commissioning, we're your trusted partner in creating the perfect heating solution for your property.
Maintenance and Servicing On All Types Of Log Burners, Multifuel & Biomass Stoves
Ensure the longevity and efficiency of your stove with our meticulous maintenance and servicing. Our annual tune-ups include thorough cleaning, inspection, and chimney/flue sweeping, guaranteeing that your stove runs efficiently and safely year after year.
Repairing with Precision: Burners & Stove Repairs and Part Replacement
Experience prompt and reliable solutions with our stove repair services. From fixing general issues to replacing specific parts like firebricks, door seals, ash pans, and baffle plates, our skilled technicians ensure your stove operates seamlessly.
High Quality Stove Refurbishment: Breathe New Life into Old Stoves
Transform your old or inefficient stoves into efficient, fully functional masterpieces with our refurbishment services. Let us breathe new life into your beloved stoves, restoring them to optimal working condition.
Chimney Work and Flue Installs: Expert Installation, Repairs, and Re-Lining
Experience excellence in chimney services, from installation and repairs to re-lining. Our specialists ensure a seamless integration of chimneys and flues, creating a foundation for your stove's optimal performance.
Expert Burner & Stove Consultancy Services: Informed Choices for Optimal Heating
Empower yourself with our expert consultancy services. We provide valuable advice on stove types, installations, regulations, and troubleshooting, ensuring you make informed decisions for your heating needs.
CO Alarms and HETAS Certification: Compliance and Certification for Peace of Mind
Prioritise safety with our installation of carbon monoxide alarms, a legal requirement for stove installations. Rest assured, our HETAS certified installers ensure your stove meets the highest industry standards.
Seamless Transitions: Safe Stove Removals
Say goodbye to your old stove with confidence, as we provide trustworthy stove removal services in Pontardawe. Our team ensures a seamless transition, prioritising safety and responsible disposal. Trust us to expertly handle the removal and environmentally friendly disposal of your old stove, along with meticulous fireplace decommissioning services.
Elevate Your Stove Experience with Premium Accessories
From stylish and functional stove fans to organized log baskets, we offer carefully curated products that add both aesthetics and functionality to your space. Our premium fire tools make stove maintenance effortless, and our range of premium stove paints allows you to transform your stove's look. Elevate your home's ambiance and efficiency with our thoughtfully selected accessories.
Mastering Flue Design: All Types of Flue Installations By Our Certified Engineers
Explore our specialization in all types of flue installations, from single and insulated twin wall flues to flexible liners, cowls, and rain caps. Our HETAS certified engineers ensure precision in every installation, complementing all types of designs.
Major Stove Brands We Trust for Quality Heating
We proudly collaborate with major stove brands, including Dunsley, Broseley, Arada, Hunter, E-cosy, Jotul, Charlton & Jenrick, Chilli Penguin, Tinderbox, Woodpecker, Purefire, Stovax. Your satisfaction is our commitment.
Get In Touch With The #1 Burner and Stove Specialist in Pontardawe
Hopkins Log Burners invites you to experience the epitome of stove excellence in Pontardawe, Swansea Valley. Contact us today, and let the warmth begin!
Burner & Stove Installations Pontardawe & Swansea Valley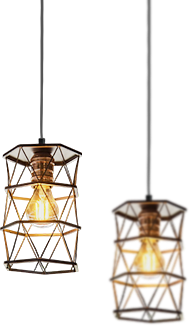 Things to do in Pontardawe
Pontardawe is a charming town and community in Wales in the picturesque Swansea Valley, also known as Cwmtawe. The town operates under the governance of an elected town council and is a part of the county borough of Neath Port Talbot.
The town boasts the presence of the renowned St Peter's Church, characterized by its lofty spire, which dominates the town centre from its elevated position on the valley floor near the Swansea Canal. This canal, a significant feature of Pontardawe, comprises two sections stretching over 2.5 miles. Notably, the historic Pontardawe stone bridge, constructed by the renowned bridge builder William Edwards of Eglwsilan, is a prominent landmark. Edwards, recognized for his remarkable engineering prowess, also created other notable structures, such as the Old Bridge in Pontypridd.
Pontardawe is traversed by the National Cycle Route 43, which meanders from Swansea to Builth Wells, offering residents and visitors an opportunity to explore the town's scenic surroundings.
Overall, Pontardawe presents a delightful blend of historical landmarks, natural beauty, and community spirit, making it an appealing destination for residents and tourists.