Log Burner Multifuel & Biomass Stoves: Supply, Installation, Repair and Servicing Llanelli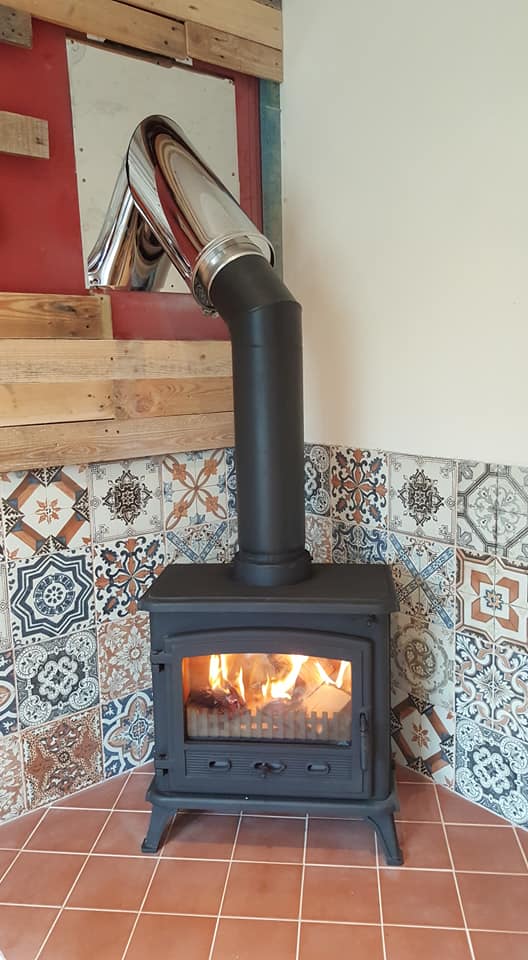 Llanelli
Burry Port
Carmarthen
St Clears
Laugharne
Whitland
Llandeilo
Llandovery
Kidwelly
Felinfoel
Llangennech
Hendy
Cross Hands
Ammanford
Llanybydder
Dunsley
Broseley
Arada
Hunter
E-cosy
Jotul
Charlton & Jenrick
Chilli Penguin
Tinderbox
Woodpecker
Purefire
Stovax
Log/Wood Burners, Multifuel & Biomass Stoves Llanelli
We're thrilled to extend a warm welcome to the beautiful town of Llanelli in Carmarthenshire. Hopkins Log Burners, a family-owned business with over a decade of experience, is excited to be your trusted local experts in the stove industry. Our commitment to excellence and dedication to our craft is now available to the vibrant community of Llanelli.
Discover Our Comprehensive Log/Wood, Multifuel & Biomass Stove Services
Installation of New Log/Wood, Multifuel & Biomass Stoves
Are you looking to add the warmth of a stove to your home or business in Llanelli? Our expert team specialises in the installation of new stoves. From site visits to installation and commissioning, we have the knowledge and experience to guide you in choosing the perfect fit for your space, whether it's log burners, multifuel stoves, pellet stoves, or wood-burning stoves.
Maintenance and Servicing of Log/Wood Burners, Multifuel & Biomass Stoves
 Regular maintenance and servicing are crucial to keeping your stoves operating at their best. Our annual services include cleaning, inspections, and fine-tuning, ensuring efficiency and safety. We also handle chimney and flue sweeping, providing you with peace of mind.
Log/Wood Burners, Multifuel & Biomass Stove Repairs
Should your stove encounter any issues, we are here to diagnose and repair them promptly. From replacing broken firebricks, door seals, ash pans, to baffle plates and more, we'll have your stove back in working order.
Chimney & Flue Work
We offer comprehensive chimney services, from new installations to repairs and relining of existing chimneys. Our specialists ensure that your stove installation is safe and efficient.
Log/Wood Burners, Multifuel & Biomass Stove Refurbishment
If you have an old or inefficient stove that needs some love, our refurbishment and restoration services will bring it back to life. Enjoy the charm and warmth of your stove once again.
Log/Wood Burner, Multifuel & Biomass Stove Consultancy
Unsure about which stove is right for your needs, or need advice on installations, regulations, or troubleshooting? Our experts are here to provide you with the guidance you need.
CO Alarms
Safety is our top priority. We install carbon monoxide alarms as required by law when installing stoves to ensure your safety.
HETAS Certification
Our engineers are HETAS certified installers, guaranteeing that every stove installation meets the highest standards.
Log/Wood, Multifuel & Biomass Stove Removals
If you need to remove and dispose of an old stove or decommission a fireplace, count on us for safe and responsible removal services.
Log/Wood, Multifuel & Biomass Stove Accessories
E nhance your stove experience with our wide range of accessories, including stove fans, log baskets, fire tools, and stove paint.
Fireplaces Opened Up
Revitalise your space with our expert service—fireplaces opened up to their original size. Transform closed-up hearths into focal points of warmth and charm. Trust us to restore the character and beauty of your fireplace, creating a cosy ambiance in your home.
Stove Specialists with a Focus on Flue Installations
At Hopkins Log Burners, we specialise in all types of flue installations, including single and insulated twin wall flues, flexible liners, cowls, and rain caps. Our experienced engineers are well-equipped to handle all types of designs.
Quality Wood, Multifuel & Biomass Stove Brands
We partner with major stove manufacturers to offer you a wide range of choices. Some of the brands we work with include Dunsley, Broseley, Arada, Hunter, E-cosy, Jotul, Charlton & Jenrick, Chilli Penguin, Tinderbox, Woodpecker, Purefire, Stovax, and more.
Get in Touch with Us
At Hopkins Log Burners, we're dedicated to providing Llanelli with the finest stove services available. Our passion for what we do and our unwavering commitment to excellence are reflected in every project we undertake.
Whether you're ready to enhance your home or business with the warmth and charm of a stove or need expert servicing and maintenance, we invite you to reach out to us. We're here to serve you in Llanelli and help you create the cosy atmosphere you desire.
Contact us today to learn more about our services or to schedule a consultation. We look forward to meeting you and contributing to the comfort of your home or business in Llanelli, Carmarthenshire.
Installation Case Studies Llanelli & Carmarthenshire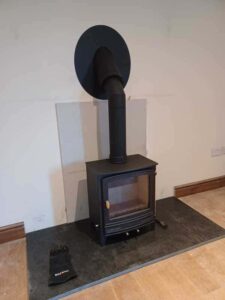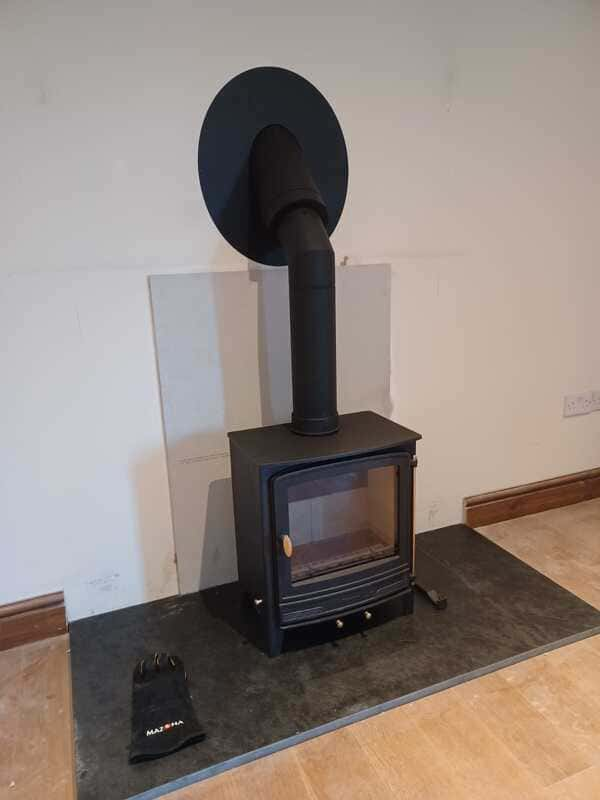 Bringing Rustic Charm to a Converted Barn in Broad Oak...
Read More
Burner & Stove Installations Llanelli Carmarthenshire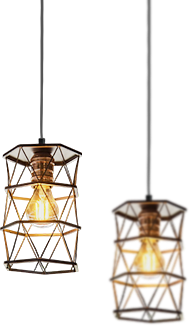 Llanelli, situated in Carmarthenshire and the preserved county of Dyfed, Wales, is a thriving market town and community. Nestled on the banks of the Loughor estuary, it proudly holds the title of being the largest town in Carmarthenshire.
The origins of Llanelli can be traced back to the ancient grounds of Parc Howard. In this area, an Iron Age hill fort known as Bryn-Caerau once stood, indicating a rich historical past. The Roman conquest of Wales leaves uncertain whether Llanelli was part of the Silures tribe or the Demetae tribe. There are remnants of a Roman camp near the St Elli shopping centre, though its purpose and abandonment remain mysterious.
During the post-Roman era, Llanelli possibly housed a significant Pagan population. Evidence suggests the presence of a pagan worship church beneath St Elli's Church, which played a role in the area's eventual Christianisation by Brycheiniog and Dyfed. Early medieval records speak of a saint named Elli or Ellyw, believed to be the child of King Brychan, who established a church along the banks of the Afon Lliedi. The original church was likely a thatched structure constructed with wood and partially made of stone. In ancient Welsh transcripts, Llanelli was also mentioned as the location of the mother church, Carnwyllion.