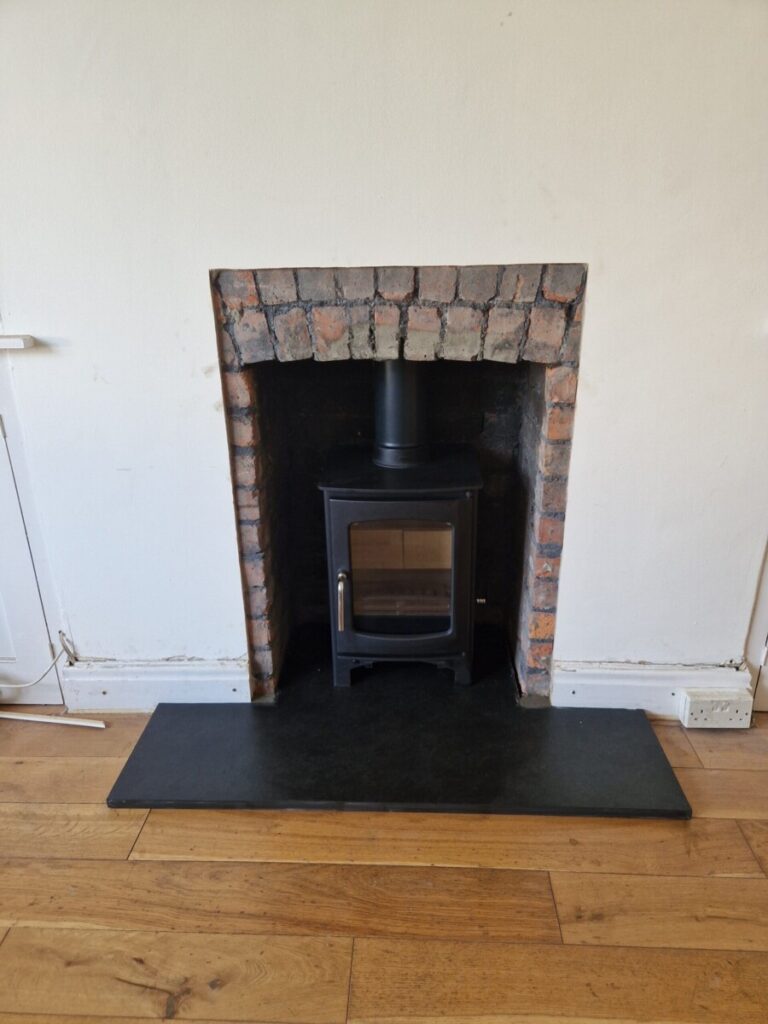 When it comes to enhancing the ambiance and functionality of your home, few things compare to a beautifully installed stove.
Hopkins Log Burners recently undertook an exciting installation project in West Cross Mumbles, showcasing their expertise in fireplace transformations.
Multifuel Stove Installation: At-A-Glance
Location: West Cross, Mumbles, Swansea
Post code: SA3 5TU
Property Type: Semi Detached
Contractor: Hopkins Log Burners, specialist Wood burner, multifuel and biomass pellet stove installers
Project: Multifuel Stove Installation
Make of Fire: Ecosy
Model: Purefire Curve
KWH Value: 5kw
Flu Type: Midtherm 316 flexi liner
The centerpiece of this project was the installation of the Ecosy Purefire Curve Multifuel stove, accompanied by a Midtherm 316 flexi liner. Let's delve into the details of this renovation.
Fireplace Transformation with Exposed Bricks and Bespoke Slate Hearth
We took this opportunity to revamp the fireplace, widening and squaring it to expose the original bricks. This unique touch added a rustic charm to the entire space, instantly creating a cozy and inviting atmosphere.
The team meticulously cut and fitted a bespoke slate hearth to complement the newly exposed brickwork, ensuring seamless integration with the surrounding aesthetic.
Furthermore, the installation involved a drop flue liner, a vital component in ensuring the safe and efficient operation of the multifuel stove.
The Midtherm 316 flexi liner, known for its durability and resistance to high temperatures, was skillfully connected to the Ecosy Purefire Curve stove, providing homeowners with a reliable and efficient heating solution.
Completed Ecosy Purefire Curve Multifuel Stove Install in West Cross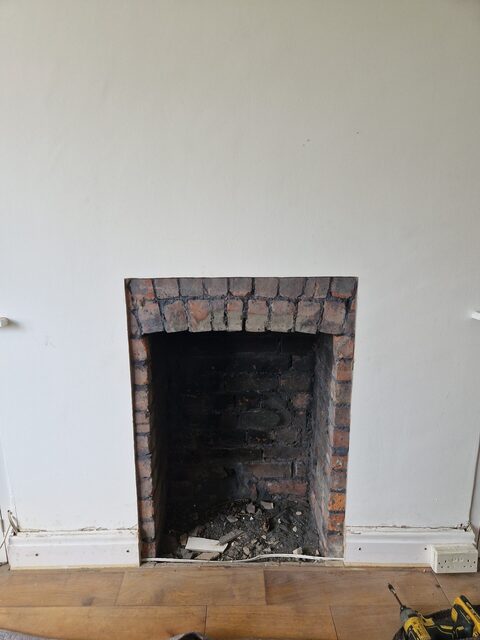 Get in Touch with Hopkins Log Burners Swansea Today
Are you ready to transform your fireplace into a stunning focal point?
Hopkins Log Burners provide professional, expert installation services that will meet your every need and requirement.
Whether you desire a cozy and traditional ambiance or a modern and sleek design, their experienced team can bring your vision to life.
To discover more about the Ecosy Purefire Curve Multifuel stove installation and explore the range of services provided by Hopkins Log Burners, call 01792 949639 or visit our website here.
Take advantage of the opportunity to create a warm, inviting space you'll love for years.
Remember, the heart of your home deserves the best. Contact Hopkins Log Burners today!