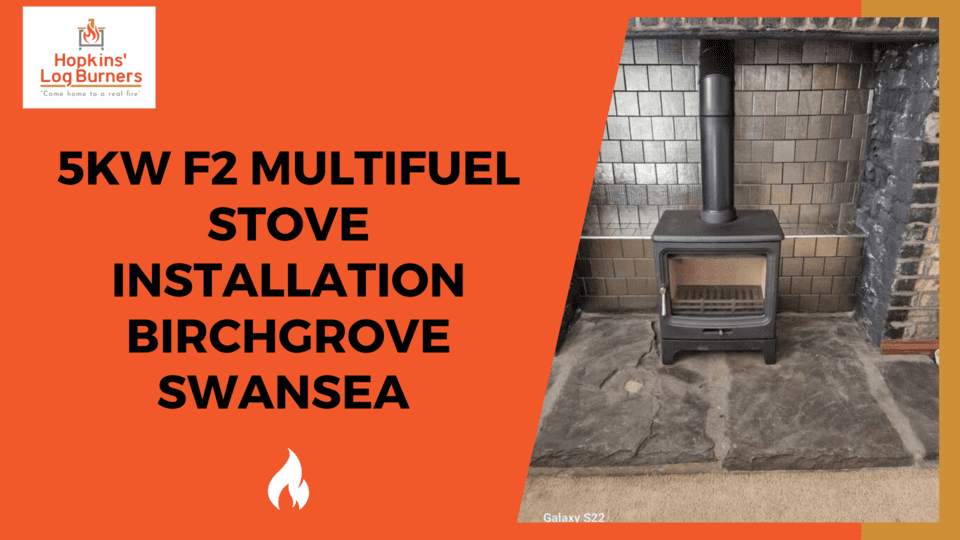 Here at Hopkins Log Burners, we recently had the pleasure of completing a 5KW multifuel stove installation for a residential client in Birchgrove. Birchgrove is a suburb and community in Swansea. It is situated about 4.5 miles north-east of Swansea city centre, between the flood plain of the River Tawe and Mynydd Drumau. The property, a charming semi-detached house, was an ideal candidate for a powerful and efficient multifuel stove to effectively heat the cozy living room.
Residential Multifuel Stove Install Birchgrove: At-A-Glance
Location: Birchgrove is a suburb and community in Swansea, Wales, United Kingdom. It is situated about 4.5 miles north-east of Swansea city centre,
Post code: SA7 9NA
Property Type: Semi-Detached house
Contractor: Hopkins Log Burners specialist Wood burner, multifuel and biomass pellet stove installers
Project: Multifuel Stove Install
Make of Fire: F2
Model: Vue Landscape
KWH Value: 5kw
Flu Type: Midtherm 316 flexi liner
Exposing the Chimney and Installing the Liner
After consulting with the homeowners, we recommended the F2 Vue Landscape, a 5KW multifuel stove perfect for heating their cozy living room. We began by safely exposing the original chimney stack to locate the flue. With care and expertise, we removed the outdated gas flue and replaced it with new 316-grade flexible liner ideal for multifuel stoves.
Connecting the 5KW Multifuel Stove and Completing the Installation
We then installed a sturdy register plate above the stove location, allowing us to connect the vitreous pipework from the liner to the stove's rear flue outlet. The F2 Vue Landscape was then securely fitted and connected. Once fully installed, we thoroughly tested the stove and flue system, ensuring optimal and safe functionality.
F2 Vue Landscape Multifuel Stove Install Completed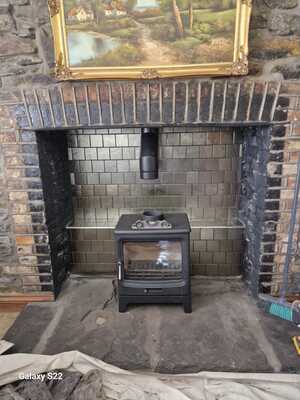 Delighted Customer with a Transformed Living Room
The homeowners were delighted with their new multifuel stove, which not only adds beautiful ambience but provides reliable and cost-effective heating. As one client raved: "The F2 Vue Landscape has transformed our living room. The heat output is incredible, and we love the modern style. Hopkins Log Burners did an amazing job with the installation – we'd highly recommend them!"
About Hopkins Log Burners
Hopkins Log Burners are leading multifuel stove installers serving customers across Swansea. Our services include supplying and expertly fitting top quality wood burners, multifuel stoves, and biomass wood pellet fires. We also provide appliance servicing, repairs, and maintenance.
For any residential property in Swansea and surrounding areas in need of a powerful yet stylish wood burning, multifuel or biomass pellet stove, look no further than Hopkins Log Burners. Our team of experienced installers can recommend the perfect model for your space and budget, handle the entire installation process, and provide ongoing maintenance and servicing. Contact us today to schedule a consultation!