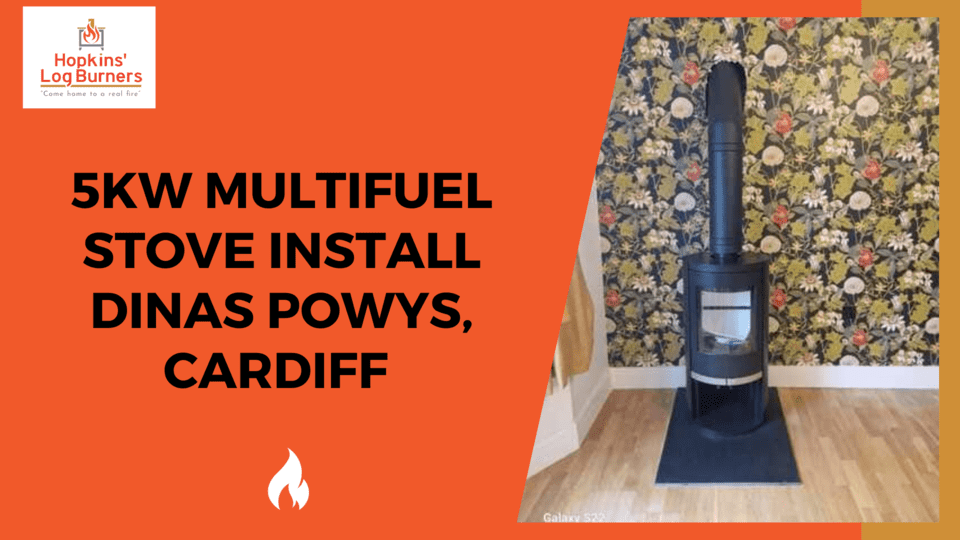 Nestled just 5.5 miles west of Cardiff in the Vale of Glamorgan, Dinas Powys is a close-knit community of approximately 9,000 residents. Its scenic views of the Bristol Channel and proximity to the city and countryside make it a highly sought-after area for homeowners. That's why when a resident of this charming village was looking to install a multifuel stove in their detached house, they turned to our team of experts at Hopkins Log Burners.
As specialists in supplying, installing, and servicing wood burners, multifuel stoves, and biomass pellet fires across Cardiff and surrounding areas, we recommended and installed a 5KW Mi Ovale multifuel stove for this CF64 4AF Dinas Powys project.
Dinas Powys, Cardiff Multifuel Stove Install Overview
Location: Dinas Powys, a community with a population of around 9000, lying approximately 5.5 miles (9km) to the west of Cardiff in the Vale of Glamorgan.
Post code: CF64 4AF
Property Type: Detached House
Contractor: Hopkins Log Burners specialist Wood burner, multifuel and biomass pellet stove installers
Project: Multifuel Stove Installation
Make of Fire: Mi
Model: Ovale
KWH Value: 5KW
Flu Type: 5" TW pro black
Multifuel Stove Installation Details
To prep for the Mi Ovale's installation, we cut out sections of the existing wood flooring to create space for a slate hearth. With the hearth cut to size and aligned, we carefully marked out and cut an angled hole through the exterior wall- this allowed us to securely attach the 5″ TW pro black flue while aligning it at the optimal 45-degree angle.
With the flue piping running outside the house, we cemented it in place and ensured it extended safely past the roof's ridge line per regulations. Our professionals added Trim plates for a polished finish thoroughly sealed to prevent water seepage into the home.
Inside, our team skillfully secured the Ovale multifuel stove to the prepared hearth and connected the flue. With expertise and care, we ensured the entire installation was completed to the highest quality standards.
5KW Mi Ovale Stove Installation Perfected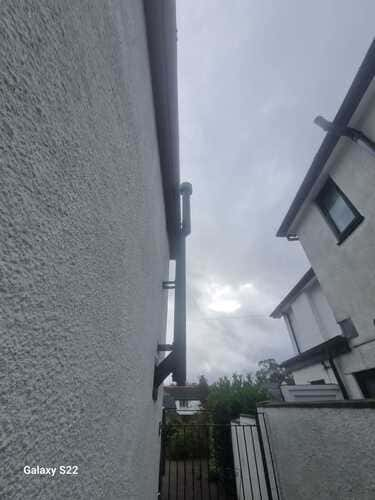 Flawless Stove Install Execution Delights Homeowners
The clients were thrilled with their new multifuel stove, which now provides soothing warmth and charm to their Dinas Powys home. Our experienced engineers executed the project impeccably, overcoming obstacles and meticulously handling every detail.
About Hopkins Log Burners
With decades of combined expertise furnishing Cardiff homes and businesses with wood burners, multifuel stoves, and biomass pellet fires, we at Hopkins Log Burners have earned a sterling reputation for quality and service. Beyond installations, we provide full appliance servicing, repairs, and more. Contact us today to bring an elegant stove into your home this season.