Location: Pontardawe
Post code: SA8 2DQ
Property Type: Semi detached
Make of Fire: Stove buddy
Model: Classic 4
KWH Value: 4kw
Flu Type: Multifuel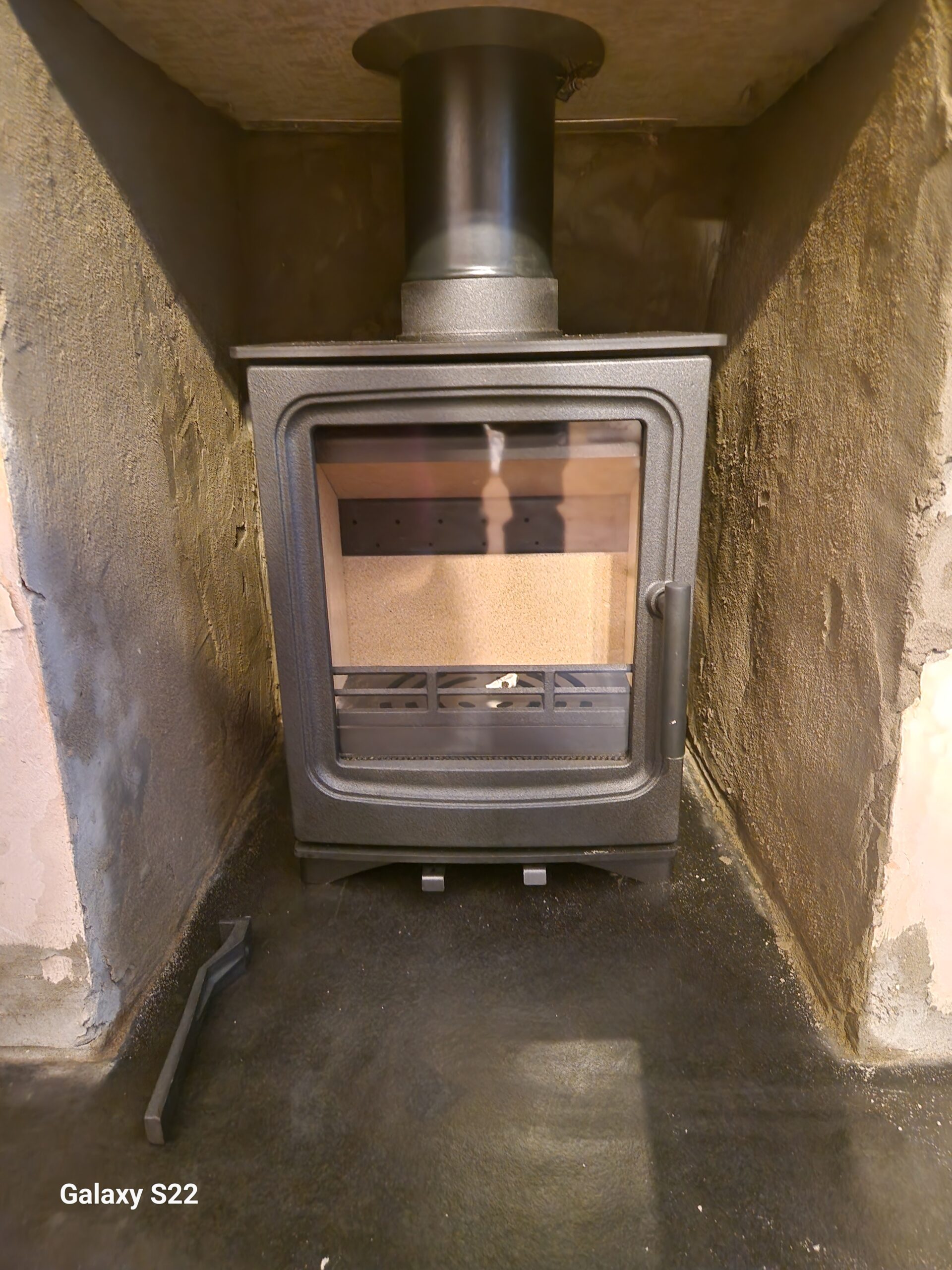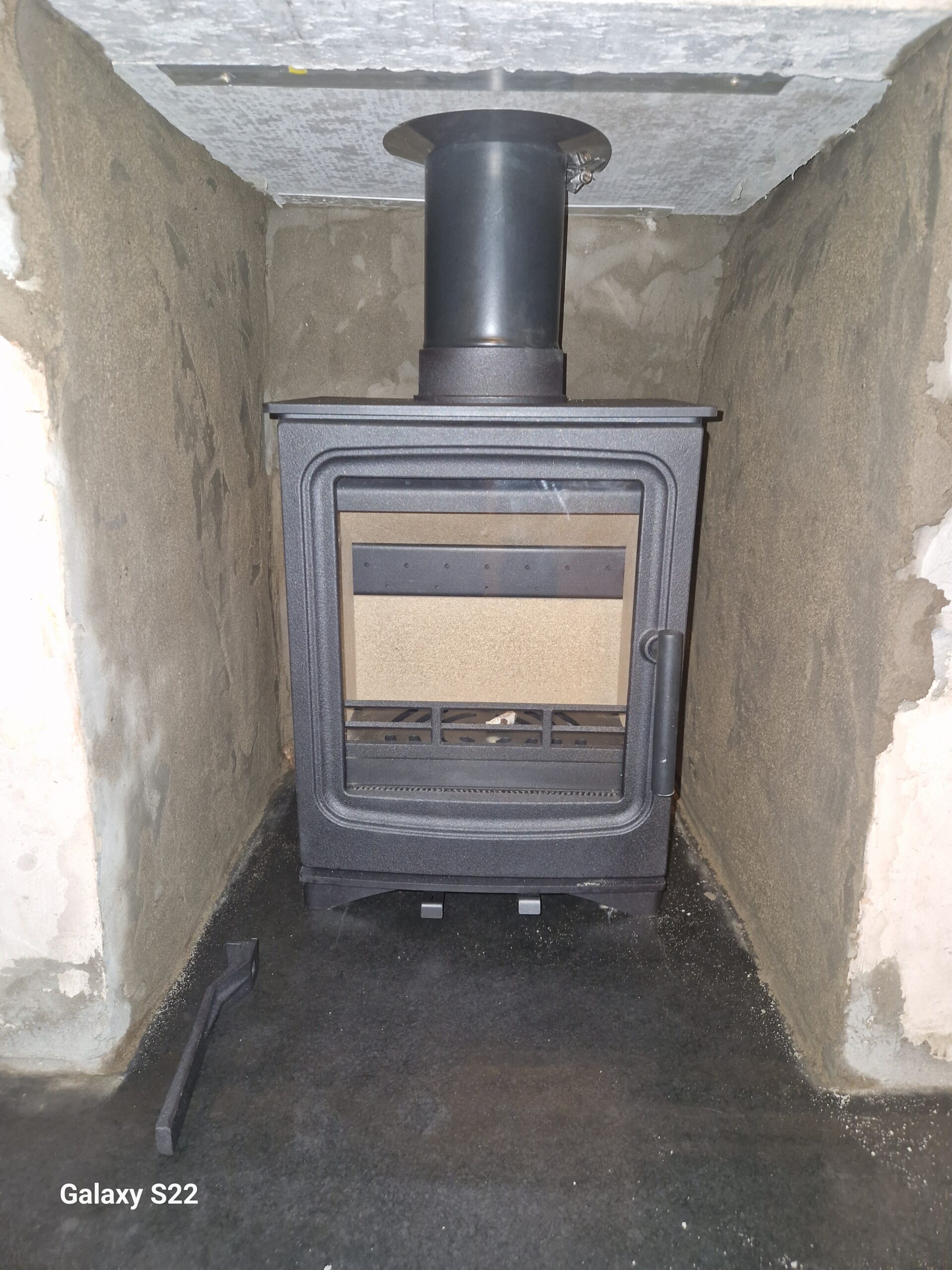 Description of work carried out (detailed):
In the quaint neighborhood of Pontardawe, a charming semi-detached property recently underwent a captivating transformation with the installation of the Stove Buddy Classic 4 KW multifuel stove.
Hopkins Log Burners worked their magic to create a warm and inviting atmosphere, perfectly blending aesthetics and functionality. Let's delve into the details of this fireplace installation.
Unveiling the Charm: Exposing the Original Chimney
The installation project commenced with our skilled team opening the roof to expose the original chimney. This step was pivotal in reviving the traditional charm of the property and setting the stage for a stunning fireplace transformation.
Efficient Venting: Drop Midtherm 316 Flue Liner
To ensure efficient venting, a midtherm 316 flue liner was expertly dropped down the chimney. This robust and high-quality liner guarantees optimal performance and safety, providing a reliable solution for the multifuel stove's operation.
Aesthetic Upgrade: Widening the Original Chimney Breast
The fireplace's visual appeal was further elevated with the widening of the original chimney breast. This enhancement not only created a grander focal point but also offered more space for the stove to shine as the centerpiece of the room.
Solid Foundation: Fit New Lintel and Build Hearth Base
To ensure a sturdy and secure installation, we fit a new lintel, providing solid support for the chimney breast. Additionally, the team built up the hearth base, setting the foundation for a safe and level stove setup.
Crafted Elegance: Bespoke Slate Hearth
The final touch of elegance came in the form of a bespoke slate hearth, meticulously laid and leveled by the skilled team. This tailored addition not only complemented the existing decor but also added a touch of sophistication to the entire space.
Contact Hopkins Log Burners; Your Premier Log & Multifuel Stove Installer
Ready to create a warm and inviting atmosphere in your home with the Stove Buddy Classic 4 KW multifuel stove installation? Contact Hopkins Log Burners today to learn more about this captivating fireplace transformation and its range of services.
Don't miss the opportunity to enhance your living space with cosy charm. Contact Hopkins Log Burners at 01792 949639 or visit our website for more information on this remarkable stove and other fireplace solutions.
Experience the difference Hopkins Log Burners can make in bringing comfort and elegance to your home. Transform your space today!