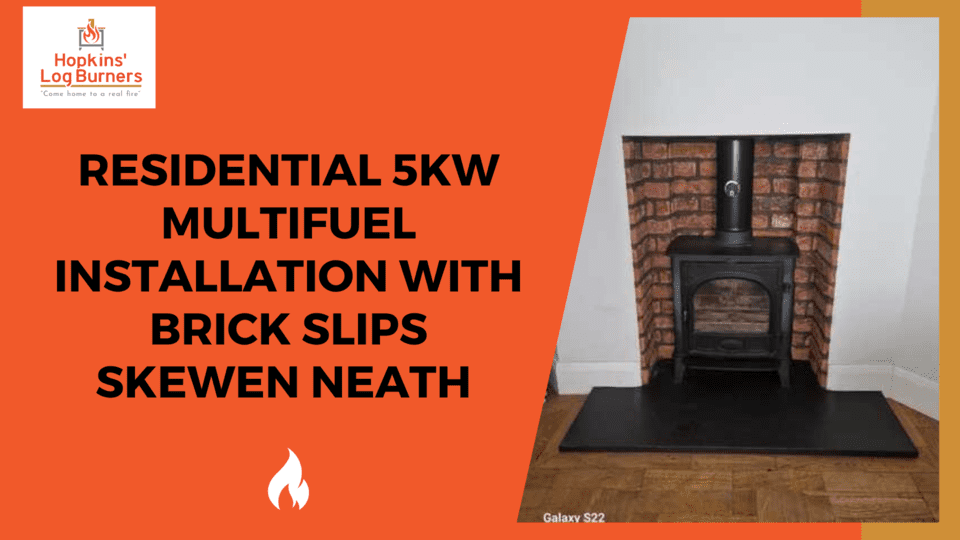 Hopkins Log Burners recently completed a multifuel stove upgrade for a detached residence in Skewen Neath, expertly installing a new flue system and brick slips to optimise function and visual appeal. The pleased homeowner reported a smooth installation process from start to finish.
At a Glance: Multifuel Stove Upgrade in Skewen
Location: Skewen
Post Code: SA10 6NH
Property Type: Detached
Contractor: Hopkins Log Burners specialist Wood burner, multifuel and biomass pellet stove installers
Project: Multifuel Stove Upgrade
Stove Make and Model: Stovax 4 Wide 5kW
Flue Type: Midtherm 316 Flexi Liner
Multifuel Stove Installation Details for Skewen Home
The existing multifuel stove, a Stovax 4 Wide 5kW model, was first temporarily removed to allow for installation of brick slips and grout around the stove's existing cavity. This added an attractive finished look to the installation. The outdated flue system was then swapped for a new Midtherm 316 Flexi Liner to maximize performance and safety.
Throughout the process, our technicians maintained clear communication and exercised diligence in our work. In just a short time, the Stovax 4 Wide stove was refitted into its enhanced setting, outfitted with optimal flue system to provide efficient heating for years to come.
Completed Stovax 4 Wide 5kW Upgrade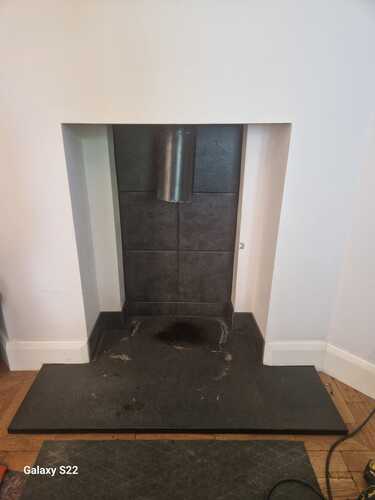 Skewen Homeowner's Experience with Multifuel Stove Upgrade
The Skewen homeowner expressed satisfaction with the multifuel stove installation upgrade and our technicians' expertise. The scheduling process was simple, and our on-site team worked neatly and efficiently while demonstrating courtesy. The improved stove now serves as a stylish focal point in the room's décor. This multifuel stove upgrade reflects our commitment to seamless service, aesthetics, and performance enhancement.
"The technicians were highly skilled and completed the job quicker than expected. We are thrilled with how great our upgraded multifuel stove looks" said the pleased homeowner.
Hopkins Log Burners: Log Burners, Multifuel & Biomass Pellet Stove Installations with Safety and Style
For over 15 years, Hopkins Log Burners has provided Neath Port Talbot customers with exceptional multifuel stove installations, replacements, servicing and repairs.
Our HETAS approved log burners, multifuel and biomass pellet stove installers have the expertise to properly install stoves to maximise efficiency, visual appeal, and safety.
Contact us today to upgrade your home with a stylish new multifuel stove installation. We serve Skewen, Swansea, Swansea Valleys, Neath Port Talbot, Carmarthenshire, Cardiff and surrounding areas.