Welcome to the heartwarming tale of how Hopkins Log Burners, your top-tier multifuel stove installers, completely transformed a detached residential property in Gwaun Cae Gurwen with a mesmerizing Firefox 8 5KW Multifuel Stove.
Project Overview:The Magic of Firefox 8 5KW Multifuel Stove
At Gwaun Cae Gurwen, we embarked on an enchanting project to enhance the charm and functionality of a detached residential property. Our multifuel stove installation services combined aesthetics, efficiency, and top-notch craftsmanship.
About the Project Location and Details
Location: Gwaun Cae Gurwen
Property Type: Detached Residential Property
Log/Wood Burner/Multifuel Stove Installer: Hopkins Log Burners
Expert Preparation and Hearth Installation
Our team of expert installers meticulously planned and executed the transformation. We cut out the oak flooring to accommodate a stunning slate hearth, elevating the room's ambiance to new heights.
Creating a Safe and Efficient Flue System
To ensure seamless functionality, we broke through the pine end and supplied a 5" MI Twin Wall Pro flue system. The flue system was expertly fitted with sturdy wall brackets, guaranteeing safety and efficiency.
Multifuel Burner Installation Before and After Photos: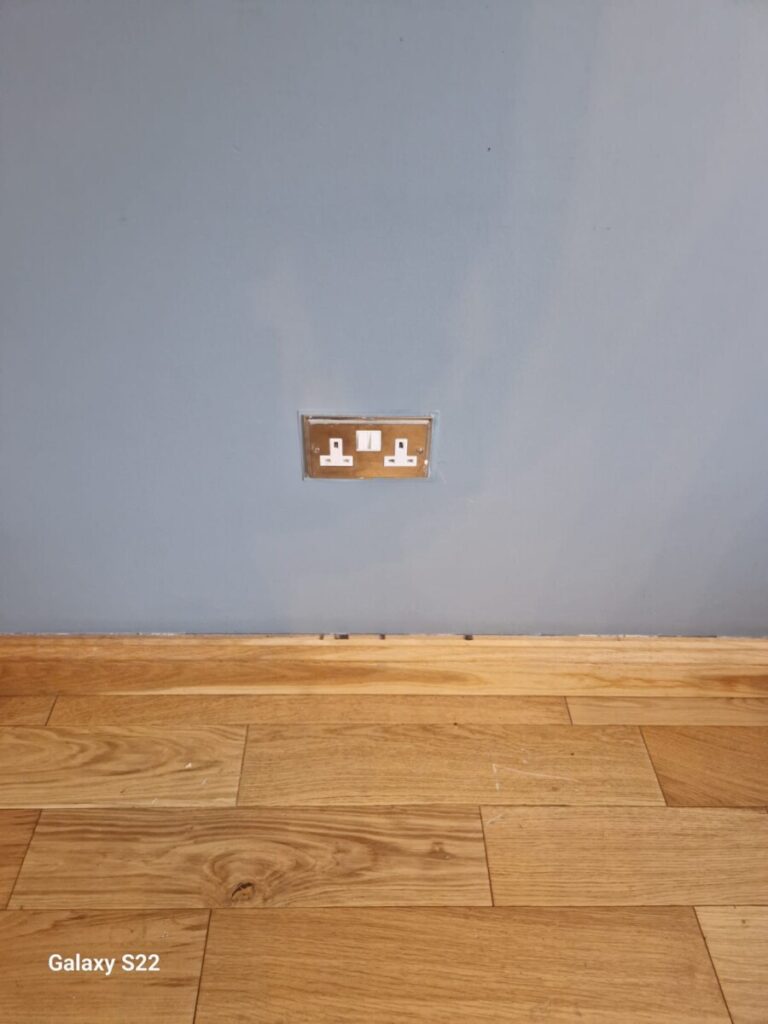 Delighted Homeowner Testimonial About Their New Multifuel Stove Install
The ultimate measure of our success lies in the satisfaction of our valued customers. The residential property owner was thrilled with the mesmerizing transformation of their home. The Firefox 8 5KW Multifuel Stove exceeded their expectations, providing efficient heating and a cozy atmosphere.
In the words of the delighted homeowner: "We couldn't be happier with the multifuel stove installation carried out by Hopkins Log Burners. The team's attention to detail and craftsmanship are commendable. Our living space has been completely transformed, and the stove's performance is beyond our expectations. Thank you for making our house feel like a home!"
Experience the Magic of Multifuel Stove Installation with Hopkins Log Burners
This multifuel stove installation in Gwaun Cae Gurwen showcases the expertise and dedication of Hopkins Log Burners. If you're considering a similar transformation for your home, contact us today to experience the magic of a perfectly installed Firefox 8 5KW Multifuel Stove. Our services extend beyond Gwaun Cae Gurwen to Ammanford and surrounding areas.
Discover the magic of working with Hopkins Log Burners as your expert multifuel stove installers. Learn more about our multifuel stove installation cost and visit us on Google Maps today to get started on your transformational project.