Discover the tale of how Hopkins Log Burners turned a modest 2-bed bungalow in Rhos, just outside Pontardawe, into a haven of warmth and aesthetics through an expert multifuel stove installation.
Multifuel Stove Install At-A-Glance
Location: Rhos, 1 mile outside Pontardawe
Post code: SA8 3EN
Property Type: 2 Bed Bungalow
Contractor: Hopkins Log Burners
Make of Fire: Woodman
Model: Chadwick
KWH Value: 5
Flu Type: 5" Flexi Midtherm 316
Specialist Multifuel Stove Installers Crafting Warmth and Style
Bespoke Slate Hearth: We supplied and fitted a bespoke slate hearth, forming the foundation of the project and creating a stunning visual impact.
Brick Slips and Registry Board: To infuse character, we meticulously supplied and fitted brick slips and a registry board, adding elegance to the bungalow's interior.
Multi Fuel Stove and Flue System: The heart of the project was the installation of the Woodman Chadwick multifuel stove and a 5" Flexi Midtherm 316 flue system. Expert installation ensured both efficiency and safety.
Capturing the Transformation with this Multifuel Stove Install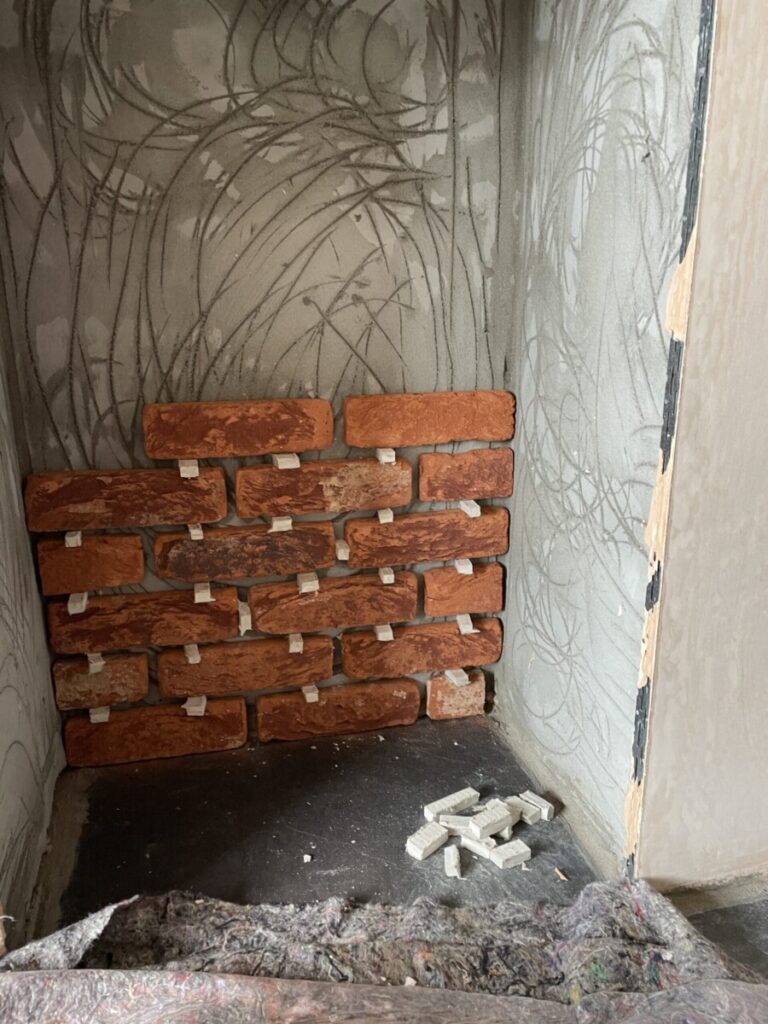 Homeowner's Delight with Their 5KW Chadwick Multifuel Stove Install
The satisfaction of our customers is paramount. Witness the homeowner's joy as they admired the multifuel stove installation's transformative effect on their living space.
In their own words: "We are thrilled with the installation and the aesthetics of the slate hearth combined with the fitted brick slips. Hopkins Log Burners exceeded our expectations, turning our bungalow into a warm and inviting haven."
Experience the Magic with Hopkins Log Burners
This captivating multifuel stove installation in Rhos showcases the dedication of Hopkins Log Burners.
Rely on experienced multifuel stove installers to bring your vision to life and enhance your living space with a captivating 5KW multifuel stove today.
About Hopkins Log Burners: Your Trusted Partner
Experience the magic with Hopkins Log Burners. As your go-to contractor, we provide comprehensive services across Swansea, from supplying and fitting wood burners and multifuel stoves to Biomass Wood Pellet Fires. Our expertise extends to appliance servicing and repairs, ensuring your comfort is paramount. Give us a call today on 01792 949639 or email info@hopkinslogburners.co.uk and we will be happy to be of any assitance